Knowing how your brain works is powerful, because what you don't know could hurt you. If you know what works well in your brain and what does not—for example, which of your brain functions are strong and which are weaker—you can learn to use the good parts of your brain to compensate for those that aren't that good.
Dr. Barbara Koltuska-Haskin
HOW MY BRAIN WORKS
Photo taken by Dr. Barbara in her garden.
How my Brain Works was recently translated into Polish and published in Poland.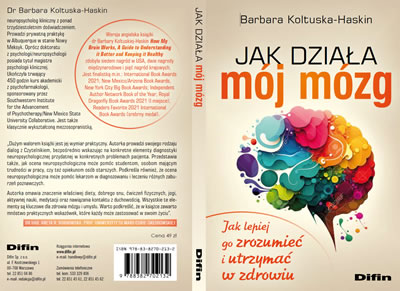 Practice
Patients with memory problems, difficulty in cognitive functioning
Neuropsychological evaluations of cognitive and emotional problems
Teens, Adults, Seniors
Book
HOW MY BRAIN WORKS
A Guide to Understanding It Better and Keeping It Healthy
Music
Old Masters' Love Songs
The vocal music of Gluck, Handel, Mozart, Scarlatti and other 17th and 18th century composers.